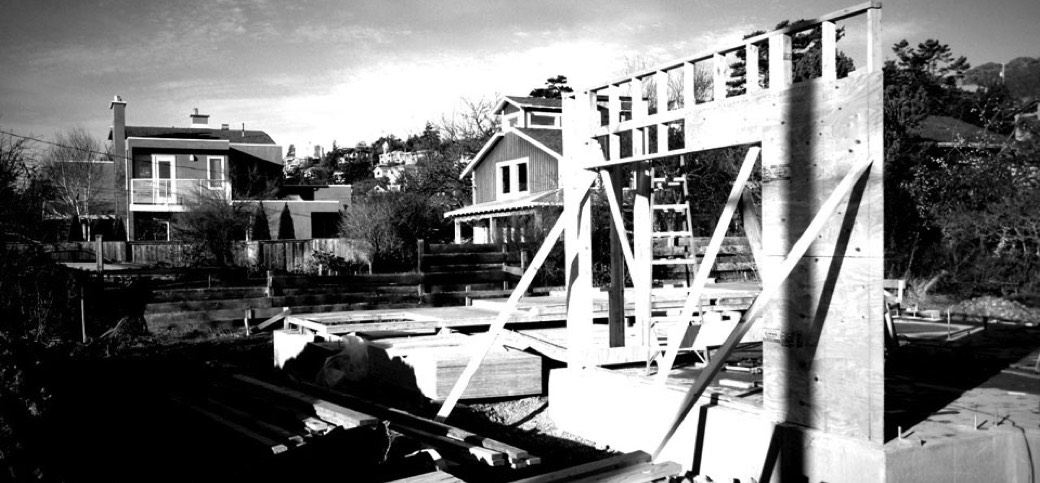 Our Sustainable Choices & Principles.
In designing our house we made many decisions with the goal of increasing the livability of the home, improving the lifespan of the building and paying attention to the environment.
Recycling as much of the existing building as possible.
Minimal disturbance to the site and its plantings during construction.
Window sizes and placements for improved daylighting.
Natural ventilation for cooling, by design.
High-performance, high quality windows.
Almost double the insulation required by building code.
A contiguous insulation layer outboard of the structural framing.
Insulation around and under the entire foundation & slab.
A combined high-performance air & vapour barrier.
The installation of a Heat Recovery Ventilator (HRV).
Plumbing and electrical conduit-ready for solar hot water and photovoltaic (PV).
Roofing to allow for rainwater collection and use.
Low-flow bathroom fixtures.
Minimized exterior lighting.
Minimized hardscaping to allow rainwater drainage.
Native, drought-tolerant plantings.